Sale!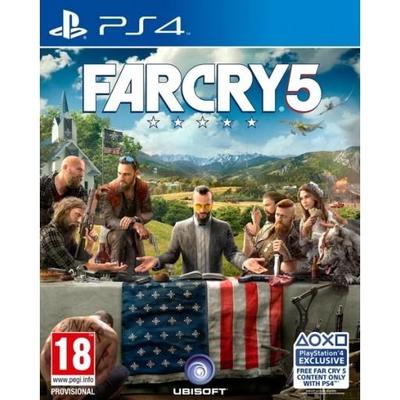 Used Ps4 Far Cry 5
Save L300.00
1 in stock
Description
Far Cry 5 is an upcoming action-adventure first-person shooter video game developed by Ubisoft Montreal and published by Ubisoft for Microsoft Windows, PlayStation 4 and Xbox One. It is the eleventh installment and the fifth main title in the Far Cry series. It is scheduled to be released on March 27, 2018.Similar to its predecessors, Far Cry 5 is an action-adventure first-person shooter set in an open world environment which the player can explore freely on foot or via various vehicles. Unlike previous titles in the series where the player takes on the role of a set character, the game will feature a new character creator, which the player can use to customize their character's appearance.
Information
Information
Shipping
We currently offer free shipping in Albania and Kosovo for orders over ALL 10,000.
Assistance
Contact us on email us at info@techzone.al .
Additional information
Estimated delivery:
3 days